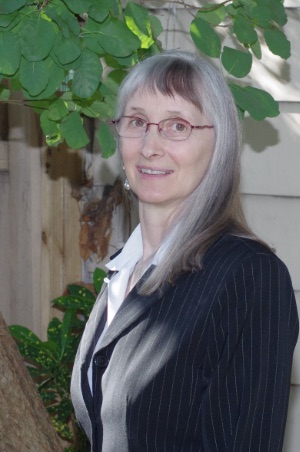 Falling in Love With Chiropractic
In the late 1970's Dr. Cook found herself working for a chiropractic practice as an office staff member. The more she learned about the power of the adjustment just by being around patients all day, she realized this was the perfect career path for her. While working there, she had the opportunity to receive the first Activator Method® adjustment in the practice. Loving the response she immediately felt, she decided to make it a focus of her studies (and a regular part of her practice today). Dr. Cook received her Doctor of Chiropractic degree from the renowned Logan College of Chiropractic in the spring of 1988, graduating Magna Cum Laude.
Dr. Cook hopes to help her patients live happier, healthier lives naturally by providing custom and specific care when they need it most. Unlike other area chiropractors, she places a focus on proper body mechanics to help her patients heal better and prevent injuries in the future.
Providing Care for All Patients
No matter how old or young you are, Dr. Cook is here for you. In fact, she's cared for patients as young as two months, mothers who are trying to conceive, and senior patients who are in their ninth decade!
Dr. Cook has a special place in her heart when it comes to offering comfortable care for patients nearing the end of their life either due to sickness or old age. Through safe and gentle chiropractic care, she's been able to help countless patients experience their final days in a calm and pain-free way.
Outside of the Practice
When she isn't changing lives in the practice, Dr. Cook enjoys spending time with her three grandchildren, hiking and kayaking. She's also an avid square-dancer, who recently participated at a national convention in which they set a new World Record for most square dancers on the dance floor at one time! Dr. Cook is a staple in her local community, regularly attending events and even traveling to businesses to help them improve workspace ergonomics.
Get to know more about Dr. Cook today when you book an appointment with Dayton Office of Chiropractic.
---
Dr. Barbara Cook | Chiropractor Dayton | (859) 431-3624