Contact Dayton Office of Chiropractic
We'd love to hear from you! Call us at (859) 431-3624
Covid-19 Update
We're OPEN!
We are now open full time with systems and protocols in place to help protect you.
We are doing everything we can to provide a safe environment.
Please feel free to call to schedule an appointment.

CONTACT
Dayton Office of Chiropractic
613 6th Ave
Dayton, KY 41074
T: (859) 431-3624
Our Hours
M
8:45 – 12:45
3:15 – 5:45
T
11:00 – 12:45
3:15 – 5:45
W
8:45 – 12:45
3:15 – 5:45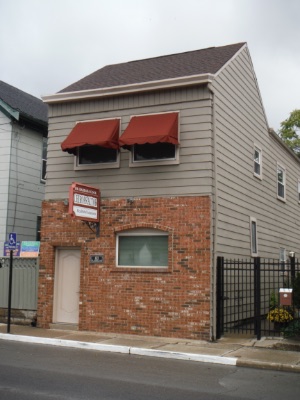 FIND US
We are approximately 1½ to 1¾ miles east of I-471 at the Route 8 East exit. As you pass through the city of Bellevue, Rte 8 East is called Fairfield Ave. When come to City of Dayton, the name changes to 6th Ave.
You will see a grocery store on your right as you enter the 100 block. We are half way down on the left hand side of the 600 block. There is street parking and a parking lot across the street.
Should you go too far, you will see a monument and a small park on the left at the end of the block.

---
Contact Dayton Office of Chiropractic | (859) 431-3624